Hello Miami Engineering community,
As we kick off the new year, I'm excited to announce our new biannual newsletter to keep you up to date with all the important happenings at the College of Engineering. We recently celebrated our 75th-year anniversary, hosting events throughout the year focused on the future of scientific discovery and industry innovation. We hope you were able to join us. There will be more opportunities to connect this year as well, so please be on the lookout for future announcements in your inbox.
As members of the community, you are proof of the College of Engineering's groundbreaking approach to teaching and research. We have recently launched several initiatives in line with the College's goal of achieving preeminence: A) Health Engineering, B) Aerosol Science and Technology, C) Clean Energy (with verticals in Renewable Energy, Energy Storage, Carbon Reduction, Climate Engineering, and Autonomous Mobility), D) Advanced Materials, and E) Advanced Computing.
We are proud of all we have accomplished in the past year, but we could not have done it without you. Coming together as a community makes us stronger. This year, consider amplifying the College's story by supporting our upcoming events. By using the Give button at the end of this newsletter, you're directly shining a light on groundbreaking research our faculty and students are leading. Any amount makes a difference.
We hope you had a great holiday season. Together, we'll be sure to make 2023 a year to remember. We look forward to seeing you on campus.
Go 'Canes!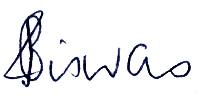 - Pratim Biswas

---
Highlighted Stories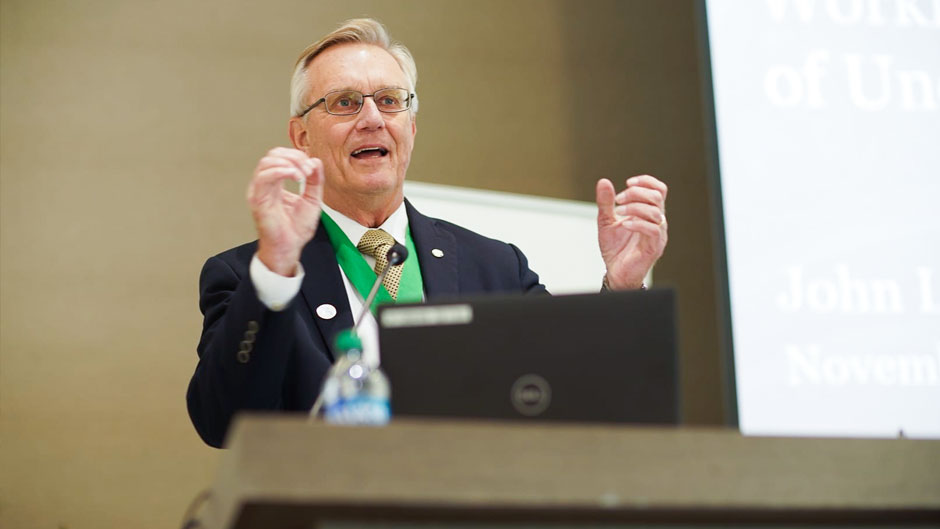 Symposium spotlights engineering's global impact
Held in recognition of the College of Engineering's 75th anniversary, the Global Challenges Addressed by Engineering and Technology conference featured a keynote from the president of the National Academy of Engineering and highlighted the research of top scientists.

Watch the Recap Below
---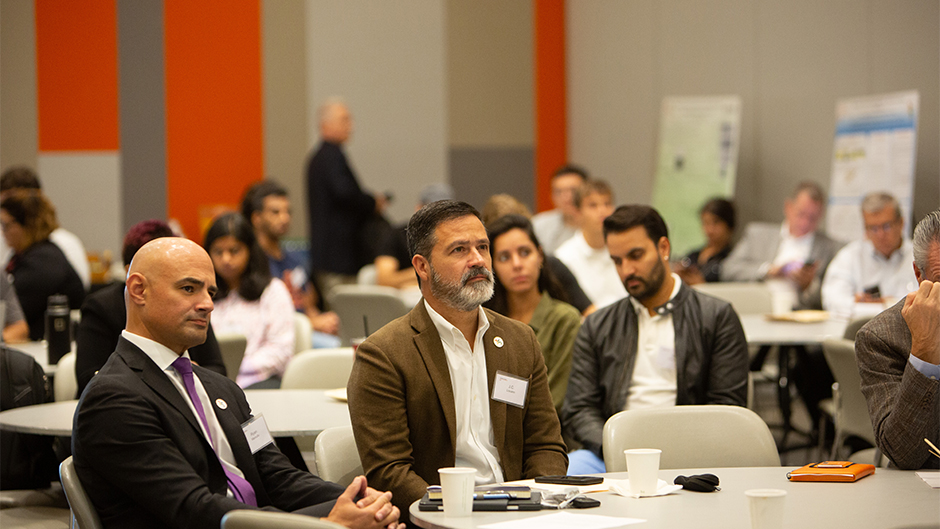 Miami Engineering Presents Inaugural Autonomous Mobility Workshop
New air mobility initiative launched for industry partnerships. As Miami flourishes into a hub for venture capital and urban air mobility innovation, the College of Engineering brought together active researchers and experts in academia, industry, and government for its inaugural Autonomous Mobility Workshop on October 13 and 14, 2022.
---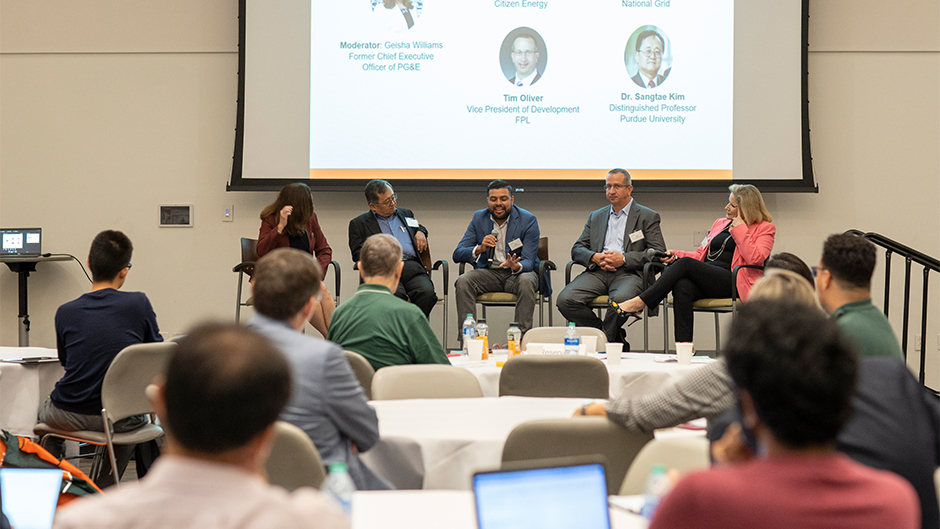 Clean Energy Symposium Focuses on Innovative Solutions
College of Engineering launches Miami Center for Clean Energy. By developing innovative clean energy solutions, University of Miami engineering students can help fight global climate change, according to academic and industry leaders at the College of Engineering's Clean Energy Symposium on September 27 at Shalala Student Center.
---
New Initiatives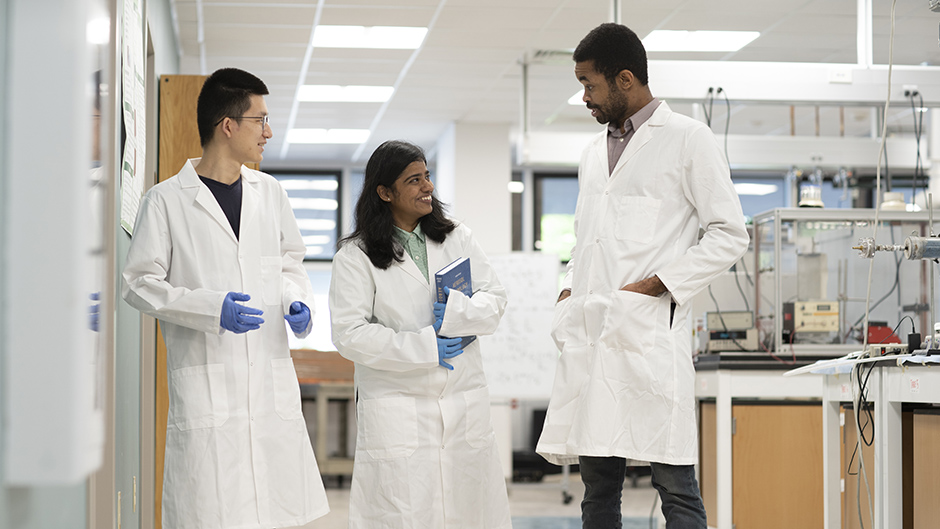 Center for Aerosol Science and Technology (CAST)
The Center for Aerosol Science and Technology (CAST) is a group of faculty, students, and researchers at the University of Miami focused on the characterization of fundamental aerosol formation and transformation processes to determine the impact on the Environment, Climate, Health, and to utilize these processes to develop new materials to enable Energy, Environment, and Medical technologies.
---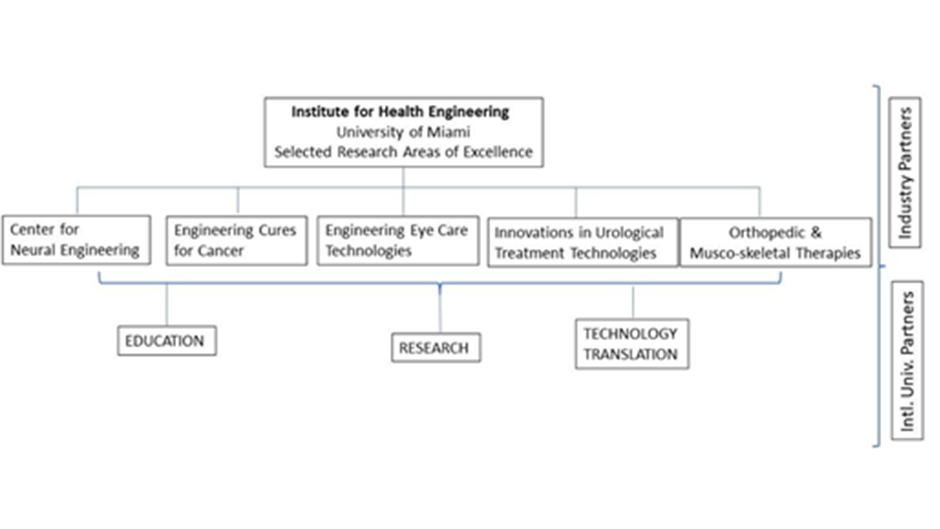 Institute for Health Engineering University of Miami Initiative for Convergence of Engineering and Medicine
Miami Engineering has established a premier institute for the integration of engineering and medicine that will attract the best students, clinicians and researchers to the University of Miami. The Institute will emphasize interdisciplinary training and technological innovation. It will nurture a collaborative environment between the College of Engineering, the University of Miami Miller School of Medicine, industry partners and international universities.
The Institute will create new approaches to train the next generation of physician-engineers who will be best prepared to practice medicine in the era of technology, artificial intelligence, and big data. It will develop unique engineering-to-medicine pathways that will transform the way students are prepared for medical school.
The Institute will partner with internationally-renowned Centers of Excellence at the University of Miami Miller School of Medicine (Bascom Palmer Eye Institute, The Miami Project to Cure Paralysis, Sylvester Comprehensive Cancer Center,) and industry to develop and bring to market new technologies that will improve human health.
---
Alumni Highlight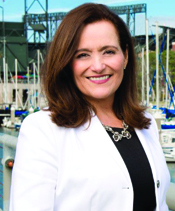 Geisha Williams
BSIE '83
Williams was recently featured in Bloomberg Línea's 100 Influential Latinos. She was the first Latina to head a Fortune or S&P 500 company, becoming CEO of PG&E in 2017.
---
Faculty Profile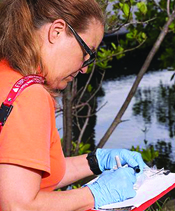 Meet Professor Helena Solo-Gabriele: Addressing Challenging Environmental Problems
A leader in the growing field of environment engineering, Helena Solo-Gabriele is passionate about understanding how water-borne contaminants affect human health.
---
Student Profile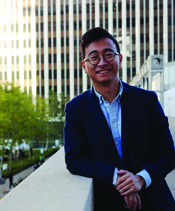 Meet Elric Zhang, Ph.D. student who placed 2nd in int'l prize
As a Ph.D. student in the Department of Electrical and Computer Engineering, Zhang credits his mentor Sakhrat Khizroev as the reason he ended up researching cutting-edge ways to wirelessly treat brain diseases like Parkinson's. Last month, he won 2nd place at the Puzzle X Poster Session in Barcelona, Spain, and will be featured in the Materials Research Society (MRS) Future Leaders in 2023.
---
Upcoming Events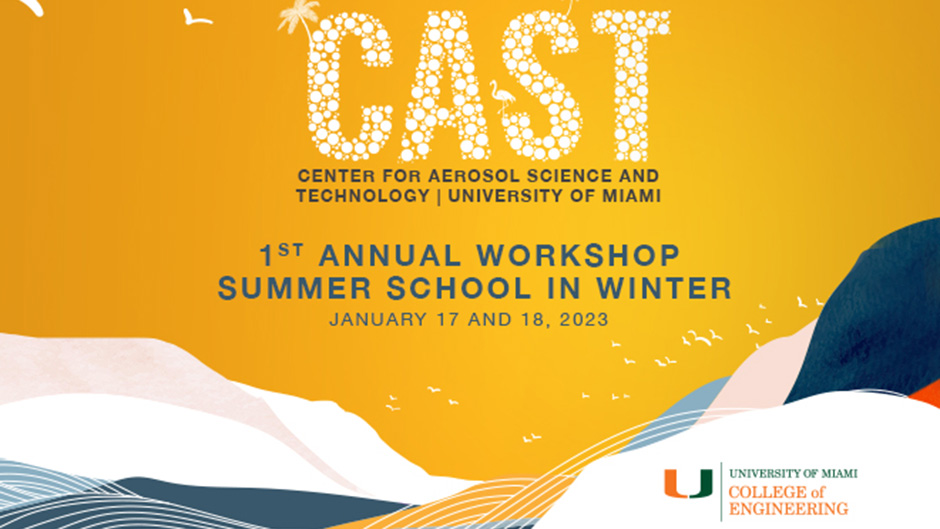 Center for Aerosol Science and Technology (CAST) 1st Annual Workshop
The Center for Aerosol Science and Technology (CAST) at the University of Miami is hosting its First Annual Workshop on Aerosol Science and Technology in January 2023. The purpose of this two-day workshop is to showcase aerosol research in South Florida and promote academic and industrial collaborative opportunities.
---
Coming Soon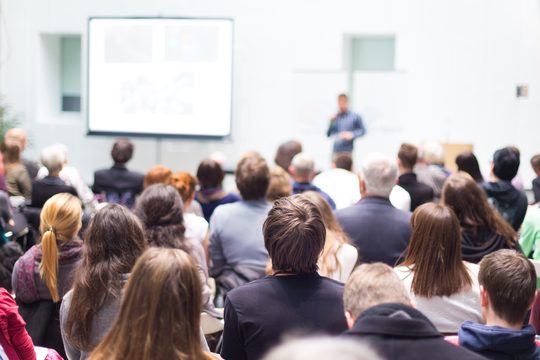 Workshop on Convergent Resilience
February 10, 2023
---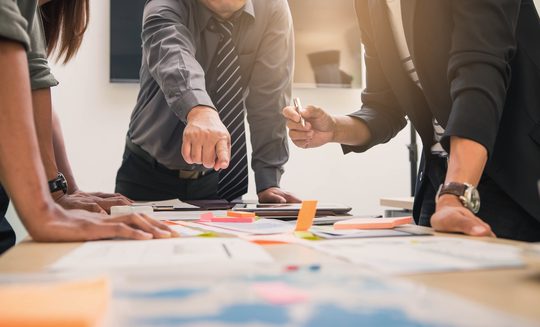 2nd Annual Research Day
March 3, 2023
---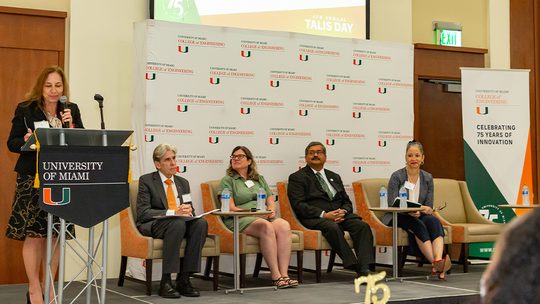 5th Annual Teaching and Learning in STEAM (TALIS) Day
April 3, 2023
---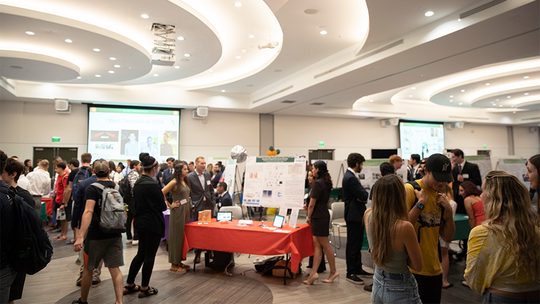 Senior Design Expo and Pitch Competition
May 2, 2023
---
Support Miami Engineering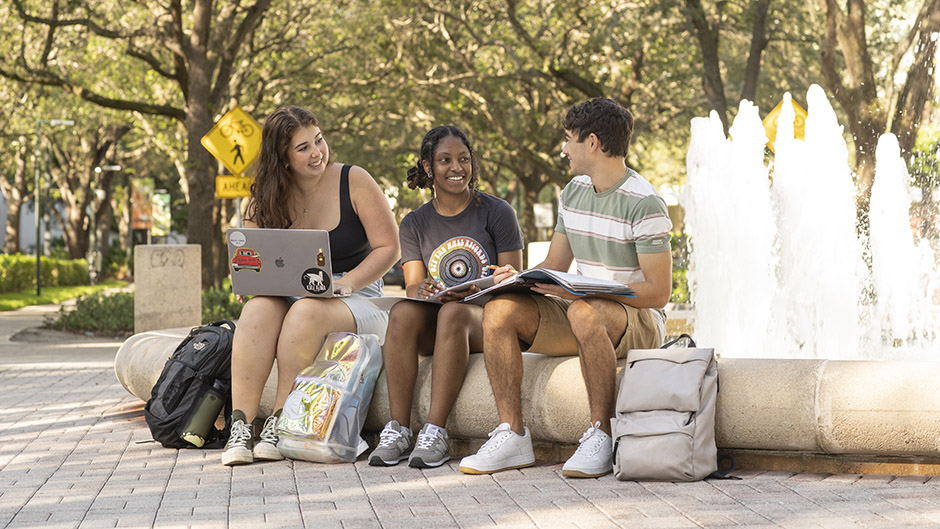 Your donation directly helps students at the College of Engineering create real-world solutions for the future. Your support matters. Every donation makes an impact, no matter how big or small!
---